I glued the gunwales on today. I decided to use ash (because I had a bunch of 3/4x in the garage) for the inwales and cedar for the outwales. I went with cedar for the color, but also because I want to see how well a softwood will hold up as outwales. The hull is extremely stiff with the carbon fiber interior, so I think I'll have plenty structure.
I cut the scuppers with a router and jig. I wanted the squarish look of ribs. This is what I came up with to cut them: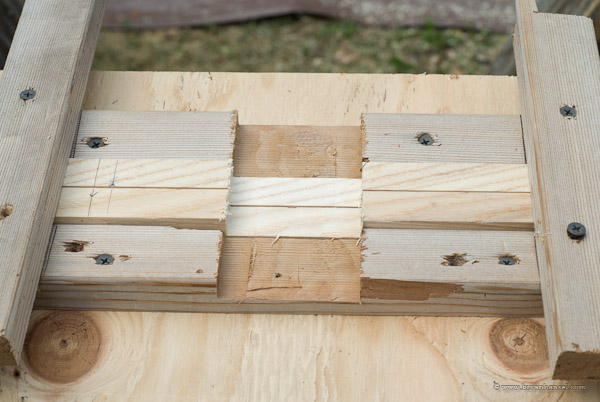 I still need to clean up the hull edge, etc... Here they are on the canoe: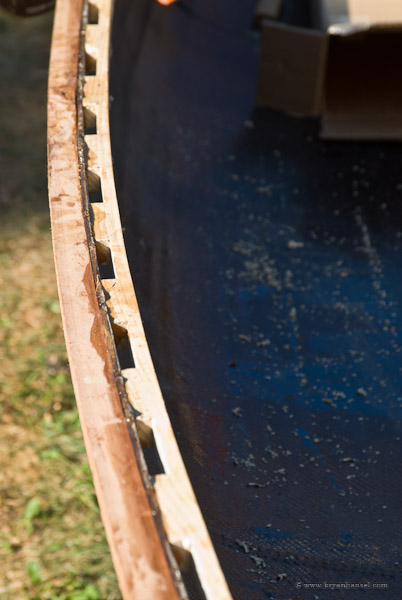 The canoe with the gunwales on. The gunwales pulled out all the warping I was experiencing.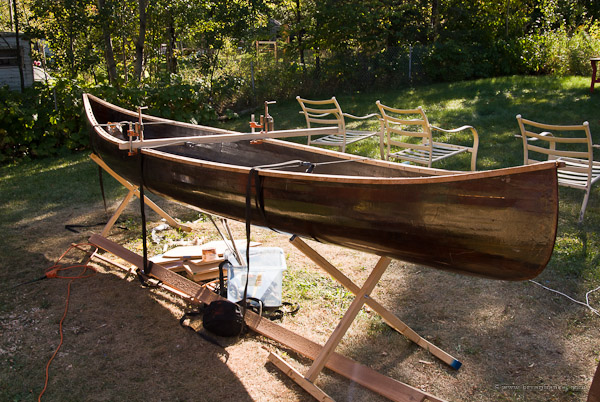 I need to install flotation bulkheads in the bow and stern, the seats, thwart, deck, yoke and carry handles. I ordered a bunch of stuff from
edscanoes.com
, which had excellent prices, service and quality. Then I need to paint the bottom to hide the bugs and varnish.