Today after cutting Ash for my gunnels on the strongback, I started thinking how useful a tool the strongback really is !
Not only does it hold my forms while I strip up a canoe, but I cut my strips on it, cut my gunnels on it, use it as a clamping station when scarfing my gunnels, and for clamping together all the little pieces for my feature strips.
I use it as a moveable work table,it stores my spring clamps making them easily accessible, it can be used as a saw horse, and canoe or kayak stand.
The wonderful Strongback !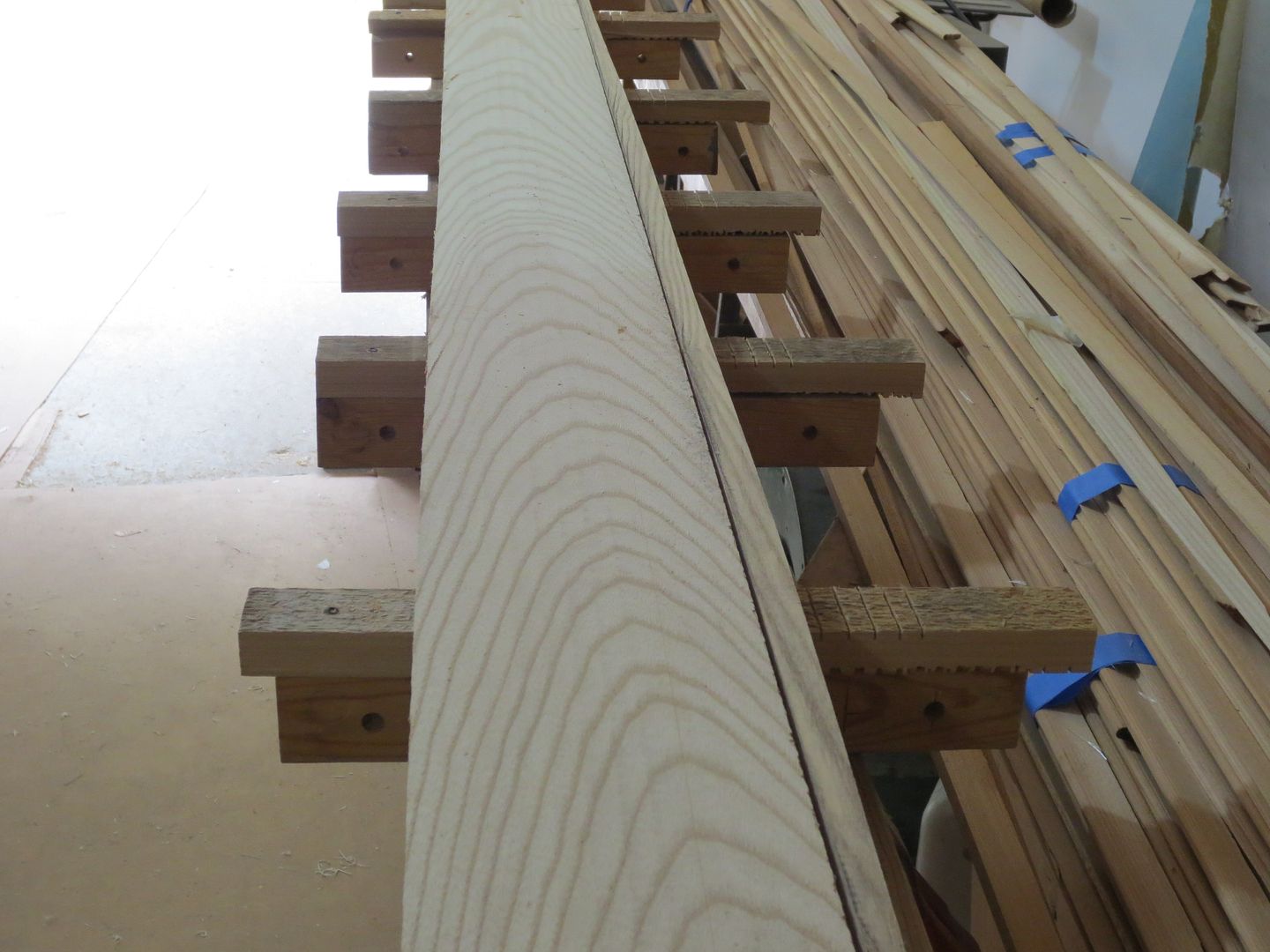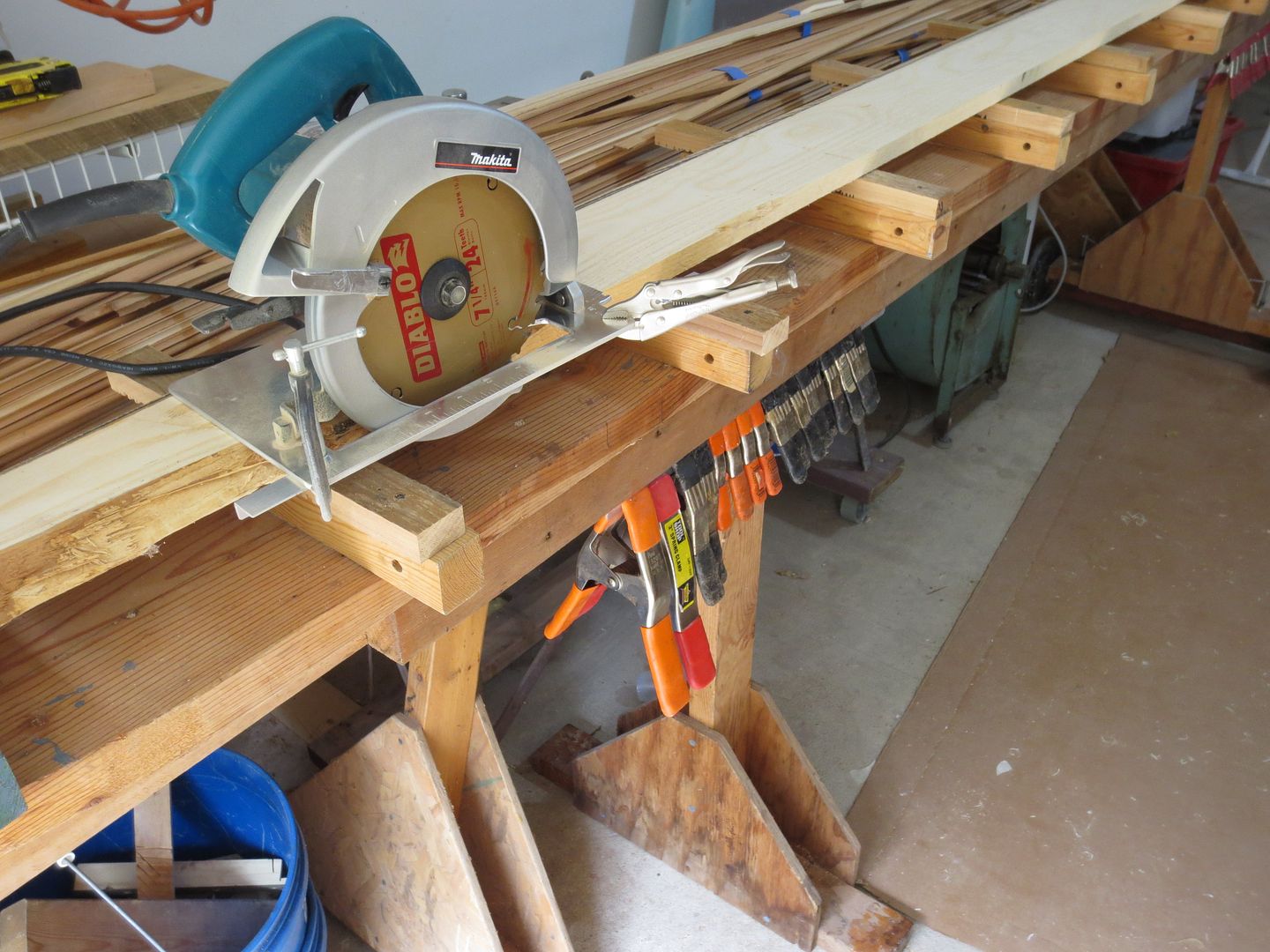 Jim