As I grow older, (we all do, except Ted and Joan), I find the need for a backrest, while paddling.
When I spend more than an hour in a canoe, I want to lean back and rest a little.
Rivers give me great pleasure, as all I have to do is steer, with a few corrective strokes, now and then, at least on these gentle Iowa streams
So I created this backrest/portage yoke.
This is in the portage position. This works great on my solos.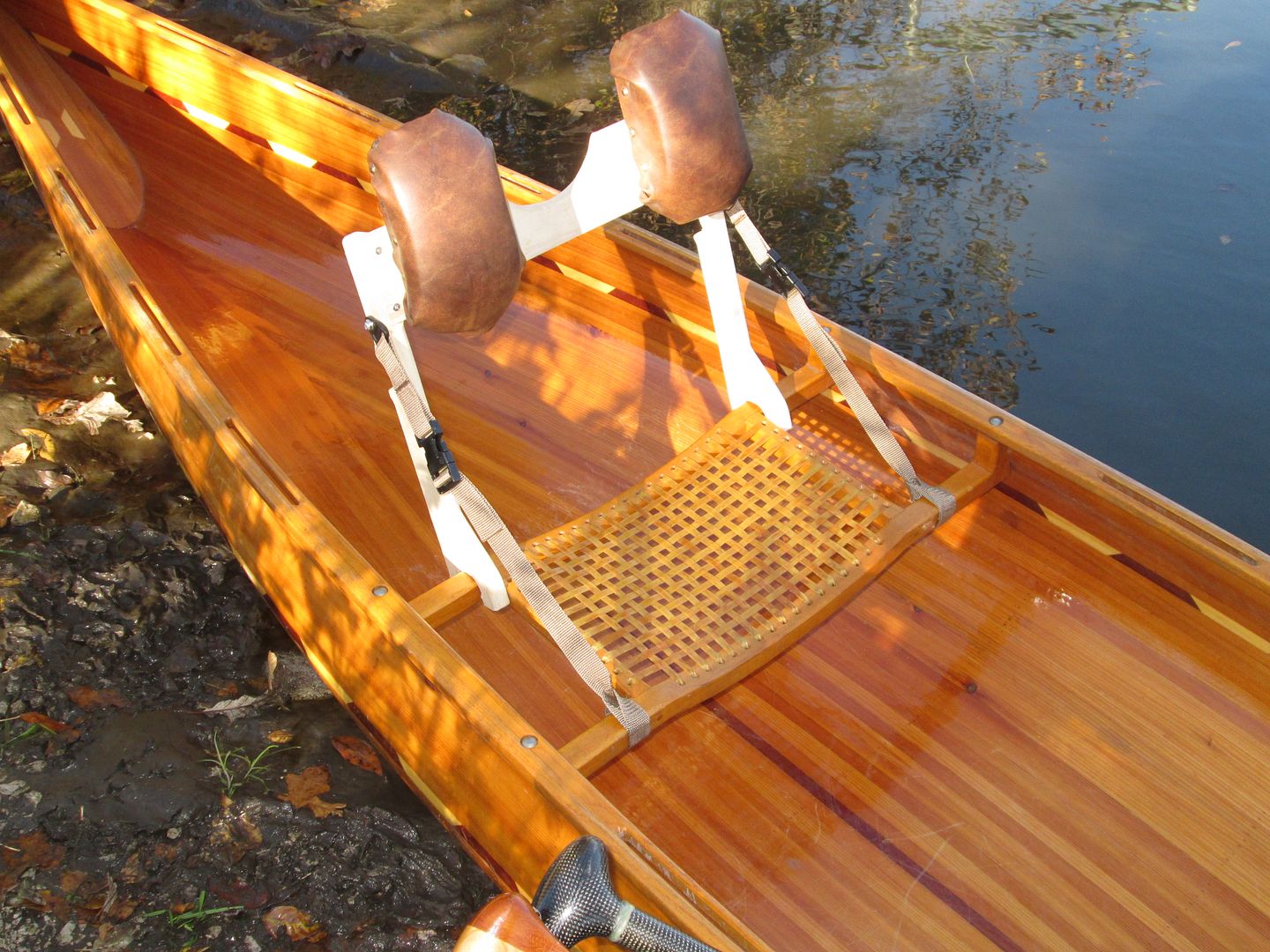 rest in the upright position. This is amazingly comfortable, the straps make it adjustable.
this pic shows the rest in the lowered position. It is quite easy to raise to the upright position while paddling.
I thought I'd share with others, so that they too can be more comfortable.
I use this rest/portage yoke, along with my Nate stick to add comfort while extending my paddling hours.
Jim