I finished a new paddle for my kids last week. It's a kayak paddle to go along with their
new kayak
. About 155 cm long, it was made with a cedar shaft (reduced to 1 1/8" x 7/8") and 1/8" birch ply blades, 6 ounce glass cloth on the face of the blades, and a 14 gauge copper wire edge. The blades are curved and symmetrical (that way they don't have to bother about wether the paddle is upside down or right side up). The wire edge and the fiberglass was added for protection as I don't expect the kids to be totally gentle with the paddle.
I wrote about the building process in two posts on
my blog
. The
first is here
and the
second is here
.
I had a little help on this paddle: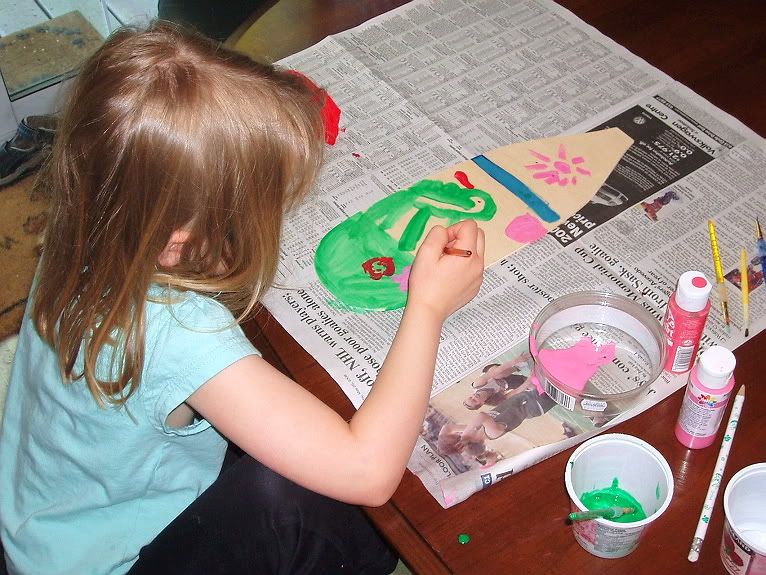 I used crazy glue to tack the wire in place:
(crazy glue residue can be seen in the above picture, it was cleaned off before proceeding)
Left over fiberglass from the kayak was used for the blades:
I'm pretty happy with the way it turned out. Weight is not bad I think. I think the wire edge should help to make it pretty tough. The girls seem to like it.
Cheers,
Bryan