Well, after a year including much invaluable advice and feedback from you gentlemen, she had her first spin last weekend and she loved it. As I've read somewhere, she needs a little ballast to show her true colors, so I loaded her up with a son and grandson and she seemed to love it even more. Quite a while since I've paddled so the knees will have to get used to being under the thwart if I want to get down to some serious Bill Mason solo leaning.
Very satisfied (and somewhat relieved) with the result. Added my own touches like the bronze painter fair leads and flush thwarts which I connected to the inner gunnels with lapped dovetail joints (would be more visible with lighter stock; ash or oak ).
Had a query about building a 'mini' Prospector, about 12', for somebody after they saw my 16 footer. Haven't located any plans yet, so If anyone knows of a source I'd be grateful for the info.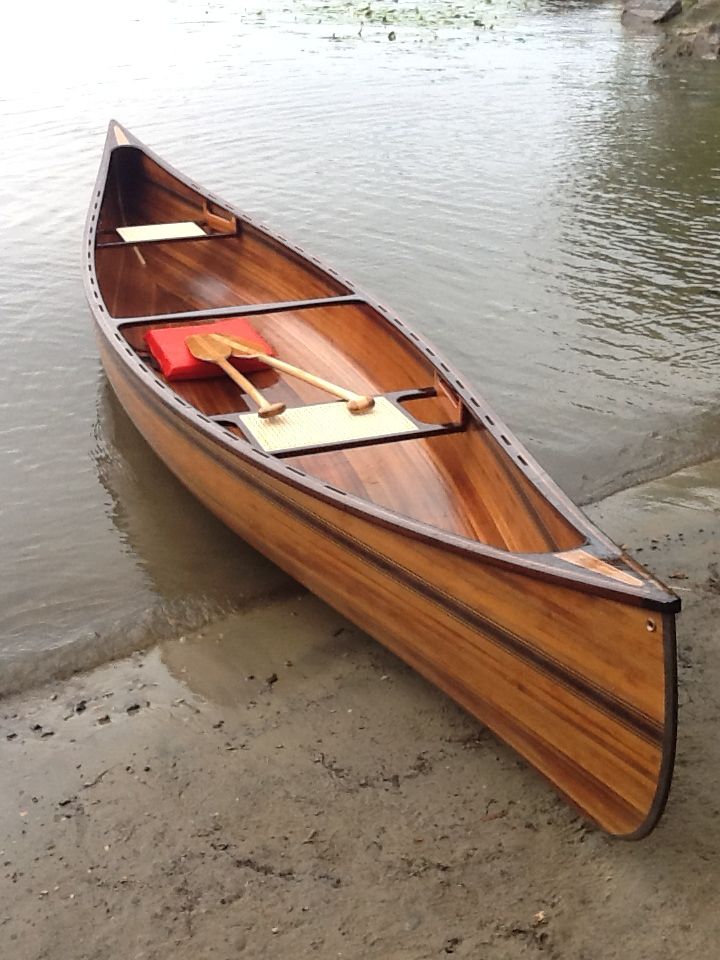 Thanks to all
Mark