A few more little odds & ends to take care of before I start stripping. Nobody local had any glue syringes so I went to the $ .99 store and picked up a 'pic-nik' 4-pack of little squeeze bottles.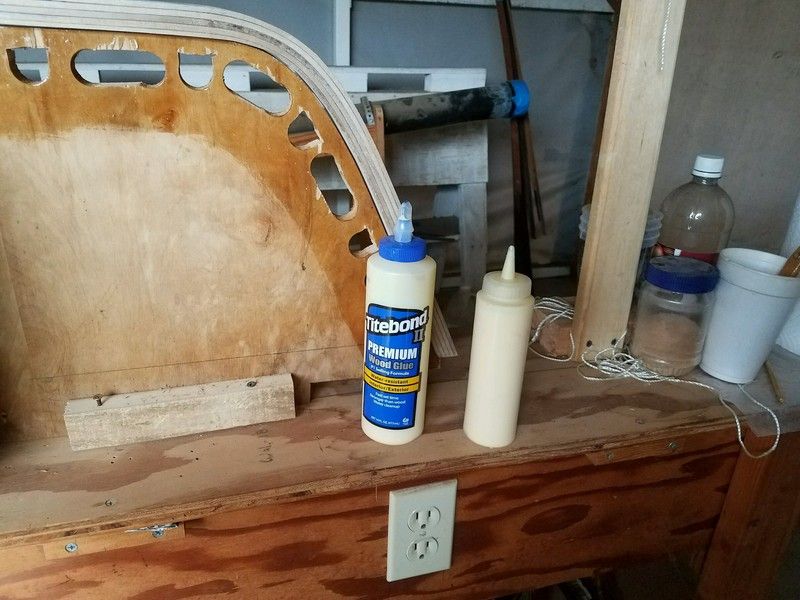 The hole is only 1/16" dia. This will work nicely for putting glue in the cove side of the strips.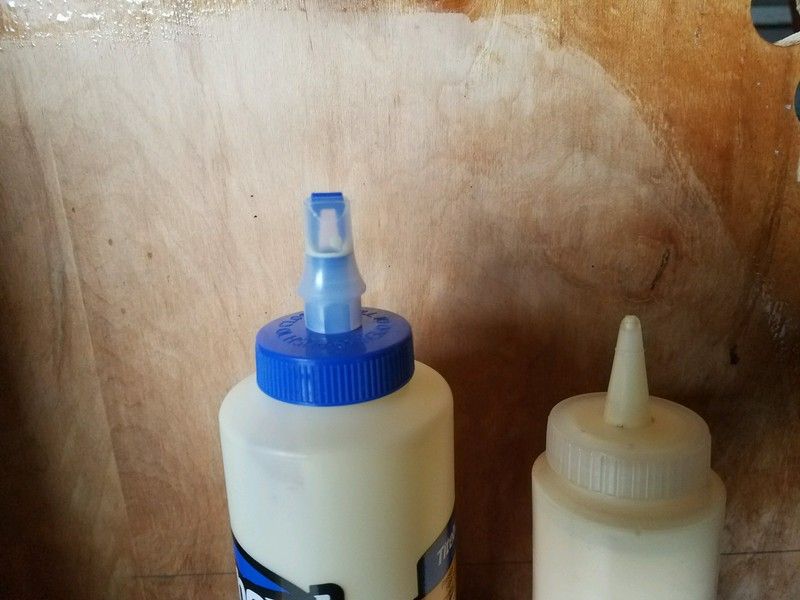 Sanded the epoxy lumps and bumps off my stems and then ran them over the jointer to clean them up nicely.

I then took them out back to the shop and marked the centers. I have a couple of Grandkid deliveries tomorrow morning, but, when I get home I'll be cutting out a couple of little goal-posts to clamp on top of the forms and those will hold my strips in order for each side so I can FINALLY get started stripping it.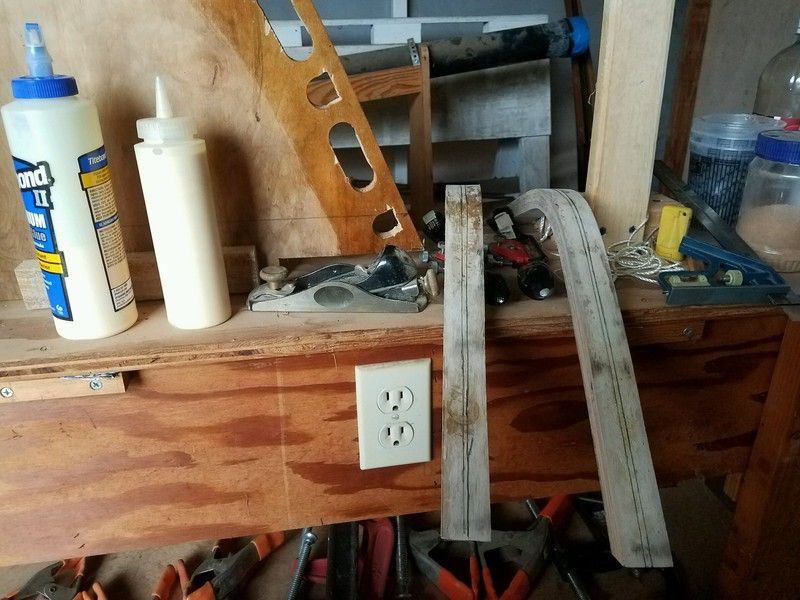 Once I start glueing I will have time to go back to the garage and run out a few more strips, just in case. It's been in the 40's - 50's here lately so the glue will be a tad slow in curing.
Rehd