Posted on here a while back, and I was hoping to have a finished boat by now so that I could show her off. I'm a first year dental student, and since I didn't quite finish the boat before starting school, progress is even slower now. I'm so close, but school comes first.
Anywho, my last step really is getting my seats installed. I have the seats made, and so I'm just tinkering around with height. I also need to make some wood spacers to hide my hanger bolts. Got out of class earlier than expected yesterday, so I set out to work on hanging my seats. The aft seat is hanging by each corner, as is pretty standard with these things. The front seat is a little engineered, due to my own miscalculation. I cut scuppers on the inwhale, and didn't calculate the "where" of hanging my seat. Thankfully, I wasn't too far off so my change in plan was to just have the seat rest on 2 blocks, and hang THOSE from the inwhale. Here's the picture (the seat is upside down, as you can see).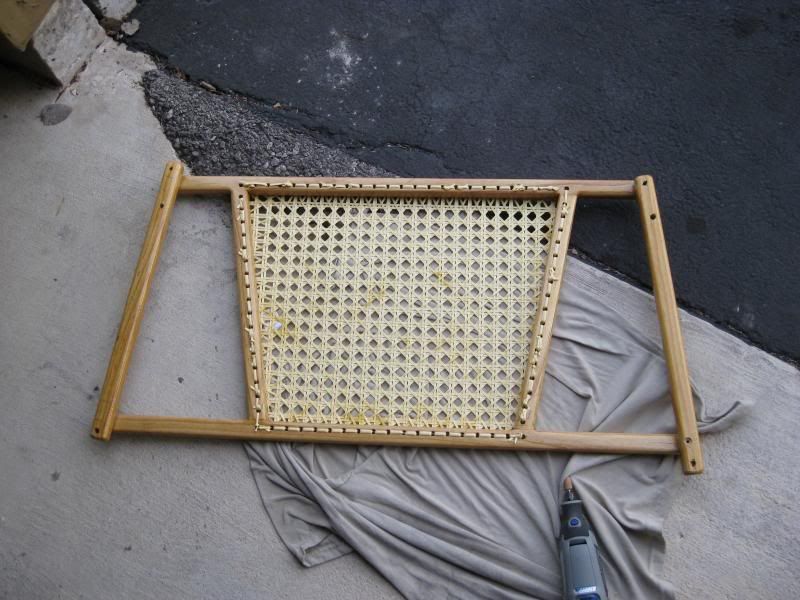 So, I pre drilled my holes to attach the seat to these two sticks, and then went to putting the screws in. First screw went 99% of the way in and then sheared off. Shoot. Well, its holding the two pieces together, so i'll leave it… Lets do the next one.
Pre-drill, start the screw. This one doesn't go in quite as far, maybe 95% of the way down and I see the actual seat frame start to crack. YIKES!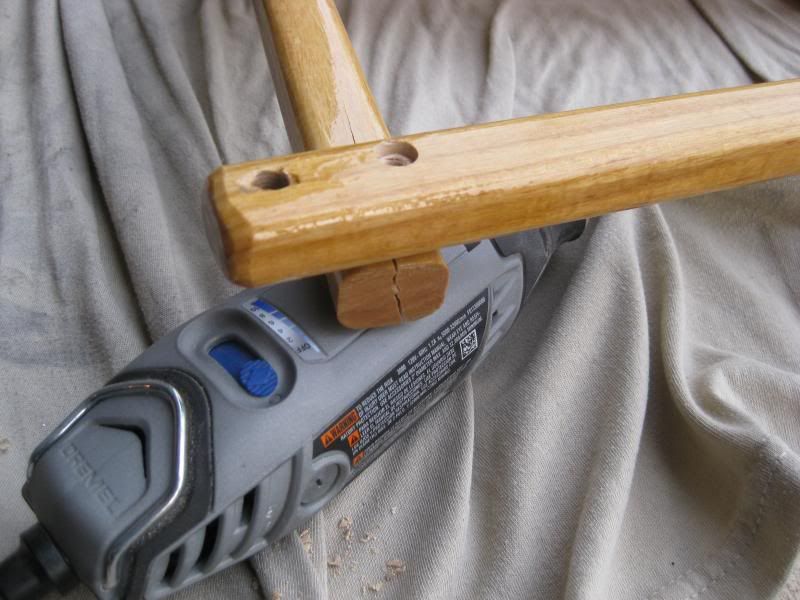 Naturally, I stopped and backed that screw out. I was using #10 1-1/4" wood screws, and I'm thinking I should have gone with thinner screws. Heres' my plan, let me know what you guys think: Because the seat frame will be resting on the two sticks, the weight distribution won't be the same as if one hangar bolt was directly through that piece of the seat frame. (i hope). So, I am planning to take something and open the crack a slight bit, put some wood glue down in there, and then clamp it back shut. Once it dries, the next step would be to go to an actual wood store (not home depot or lowes) and find some smaller diameter screws to embark on doing this again. What do you guys think?
Here's my back seat, installed minus the wood spacers for me to test out this seat height before I cut my blocks. Gotta celebrate the little victories too!