Struggling to finish my gunnels. I came up with a way to tip my canoe upside down, so I could Watco my gunnels, without getting my shiny new hull slathered with Watco drips. I put gravity to use !
Pics first.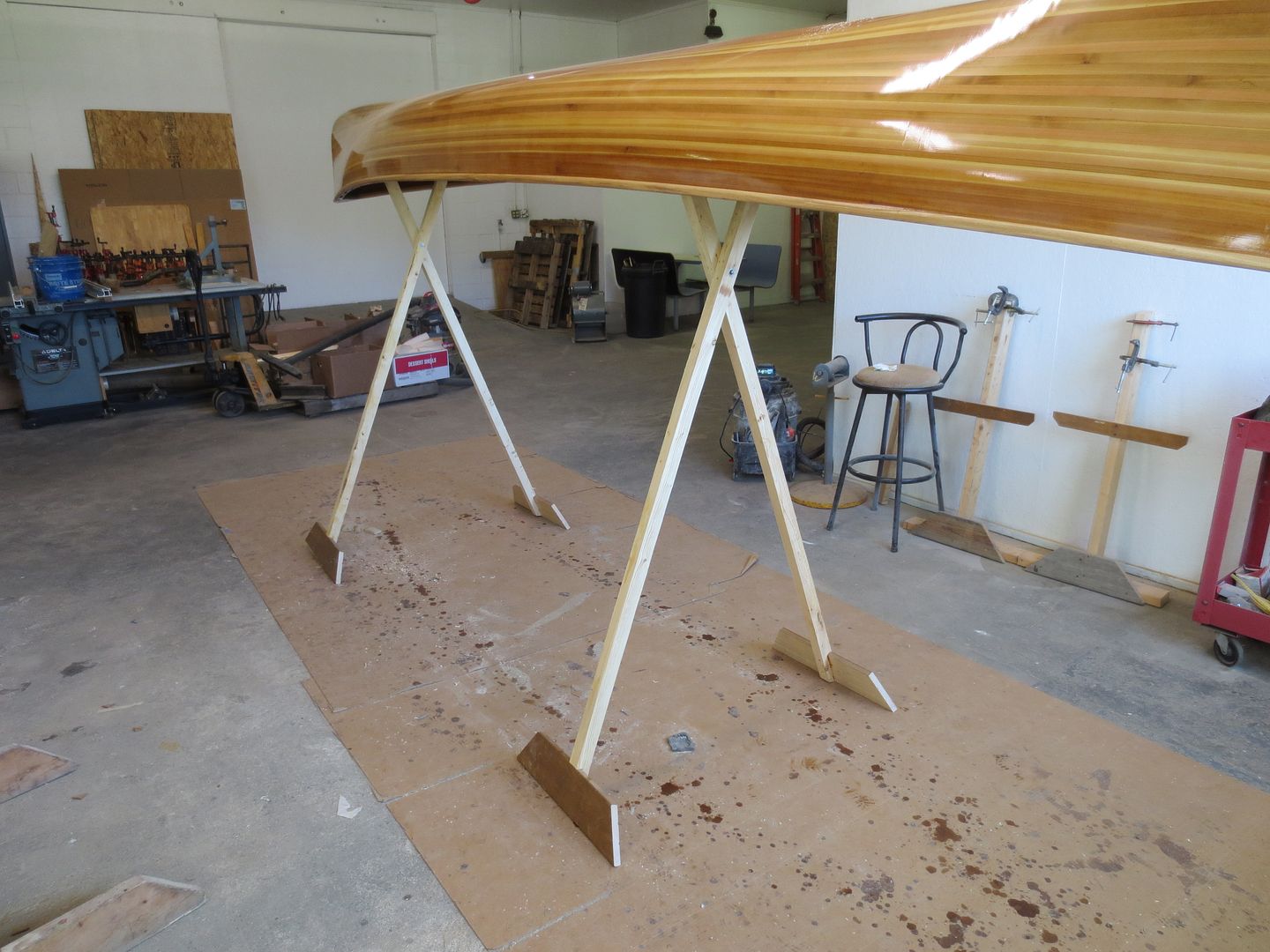 I cut 4 - 2 x 2 x 6' 8". Mortised and beveled the bottoms of each.
Them I attached the bottom brace ( cut at least 28 " long).
Measured down 19" on each leg and drilled a 1/4" pivot pin hole. I used 1/4" bolts, and tightened them, so the legs wouldn't spread apart.
Pad the tops, and the stands are ready !
They worked great ! Can be stored easily !
They could also be modified to store two canoes !
I hope others can use this idea ! It has worked great for Me !
Jim